lilla RUSK / pikku RUSK / little RUSK
ATTN! This event has already passed.
lilla RUSK / pikku RUSK / little RUSK
19.11.2019
18:00 – 19:00
Schauman Hall
Free entry
RUSK Kammarmusik i Jakobstad, Visit web page

19.11, 18.00 – Schaumansalen/Schaumansali/Schauman Hall
lilla RUSK / pikku RUSK / little RUSK
Studerande och lärare vid Wava-institutet uppträder
Wava-opiston opiskelijat ja opettajat esiintyvät
Students and teachers from the Wava-institute perform
Anders Sjölind: Fanfare for the peasants
Band of the fanfares
Elin Korneliussen: Blueberry blues
Ministråkarna/Minijouset
Pauliina Lerche: Hauen sanalla (arr./sov. Peter Lerche)
Doradus, Itälä, Ministråkarna/Minijouset
Else Myhr: Underjordiskes dans 
Itälä, Musikförberedelse/Musiikkivalmennus, Ministråkarna/Minijouset
Maaria Salmi: Kuningas jumppaa
Wavas teatergrupper/Wavan teatteriryhmät 
Dmitry Kabalevsky: The Comedian's Galop 
Tebom Yoo, primo
Isak Pettersson, secondo
Mats Ödahl: In time we trust 
Basband/Bassobändi
Utdrag ur Vivaldis verk De fyra årstiderna/Ote Vivaldin teoksesta Neljä vuodenaikaa
Bonanza 2014 
Laleh: Det är vi som bestämmer 
Doradus, Balatako 
Balettutdrag ur Hokselipokseli Poloff/Balettikohtaus esityksestä Hokseli Pokseli Poloff
Filippa Kajtfors
Moa Gripenberg 
Utdrag ur föreställningen Hokselipokseli Poloff/Ote esityksestä Hokseli Pokseli Poloff
Grupp från Hokselipokseli Poloff/Hokselipokseli Poloff pienryhmä
Ackompanjatör/Säestäjä:
Lars-Victor Mattias Öst 
Fritt inträde / Vapaa pääsy / Free entry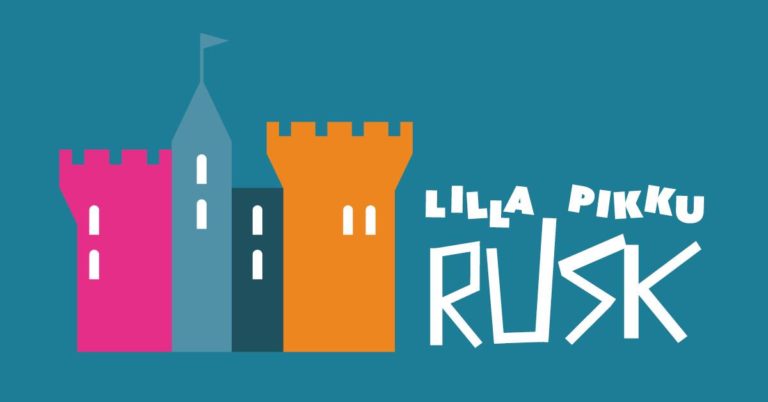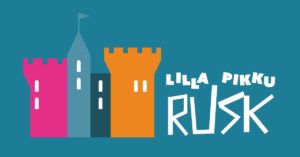 _______________________________________________________________
RUSK Kammarmusik i Jakobstad 19 – 23.11.2019
RUSK Kamarimusiikkia Pietarsaaressa 19 – 23.11.2019
RUSK Chamber Music in Jakobstad 19 – 23.11.2109
Årets tema / Vuoden teema / Festival Theme:
MAKT – VALTA – POWER
Konstnärliga ledare / Taiteelliset johtajat / Artistic Directors:
CHRISTOFFER SUNDQVIST & SEBASTIAN FAGERLUND
Årets tonsättare / Vuoden säveltäjä / Composer in Residence:
OUTI TARKIAINEN
ARTISTER / TAITEILIJAT / ARTISTS
Elina Vähälä, violin/viulu
Anna-Liisa Bezrodny, violin/viulu
Fredrik Paulsson, violin/viulu & altviolin/alttoviulu/viola
Ellen Nisbeth, viola/alttoviulu
Senja Rummukainen, cello/sello
Jan-Erik Gustafsson, cello/sello
Niek de Groot, kontrabas/kontrabasso/double bass
Paavali Jumppanen, piano
Marianna Shirinyan, piano
Mirka Viitala, piano
Emil Holmström, piano
Helena Juntunen, sopran/sopraano/soprano
Janne Thomsen, flöjt/huilu/flute
József Hárs, valthorn & dirigent/käyrätorvi & kapellimestari/ french horn & conductor
Jukka Perko, saxofon/saksofoni/saxophone
Christoffer Sundqvist, klarinett/klarinetti/clarinet
Jarmo Saari, gitarr/kitara/guitar
Sivan Magen, harppa/harppu/harp
Mellersta Österbottens Kammarorkester/Keski-Pohjanmaan Kamariorkesteri/ The Ostrobothnian Chamber Orchestra
YH Novia inredningsdesign/sisustussuunnittelu/interior design
Studerande/opiskelijat/students
m.fl. / ym. /a.o.