"VIER LETZTE LIEDER" – om makt och maktlöshet/voimasta ja voimattomuudesta/about power and powerlessness
"VIER LETZTE LIEDER" – om makt och maktlöshet/voimasta ja voimattomuudesta/about power and powerlessness
23.11.2019
19:00 – 21:00
Schauman Hall
13/15/23/25 € – Buy tickets now!
RUSK Kammarmusik i Jakobstad, Visit web page

23.11, 19.00 – Schaumansalen/Schaumansali/Schauman Hall
"VIER LETZTE LIEDER"
– om makt och maktlöshet/voimasta ja voimattomuudesta/about power and powerlessness

R. Wagner Siegfrieds dödsmarch för kammarensemble/Siegfriedin hautajaismarssi kamariyhtyeelle/Siegfried's Funeral March for chamber ensemble "Götterdämmerung"
C. W. Gluck Ballad för flöjt och harpa/Balladi huilulle ja harpulle/Ballad for flute and harp
T. Musgrave Orfeo I för flöjt och ljudband/huilulle ja ääniraidalle/for flute and tape
O. Tarkiainen Kunnes kivi halkeaa / Until the Stone Splits
E. Morricone "Gabriels Oboe/Gabrielin Oboe/Gabriel's Oboe"
R. Strauss Vier Letzte Lieder
Biljetter/Liput/Tickets: 25€ (norm.) / 15€ (stud. / opisk.) Med S-Förmånskortet / S-Etukortilla: -2€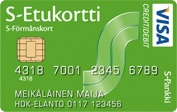 __________________________________________________________________
RUSK Kammarmusik i Jakobstad 19 – 23.11.2019
RUSK Kamarimusiikkia Pietarsaaressa 19 – 23.11.2019
RUSK Chamber Music in Jakobstad 19 – 23.11.2109
Årets tema / Vuoden teema / Festival Theme:
MAKT – VALTA – POWER
Konstnärliga ledare / Taiteelliset johtajat / Artistic Directors:
CHRISTOFFER SUNDQVIST & SEBASTIAN FAGERLUND
Årets tonsättare / Vuoden säveltäjä / Composer in Residence:
OUTI TARKIAINEN
ARTISTER / TAITEILIJAT / ARTISTS
Elina Vähälä, violin/viulu
Anna-Liisa Bezrodny, violin/viulu
Fredrik Paulsson, violin/viulu & altviolin/alttoviulu/viola
Ellen Nisbeth, viola/alttoviulu
Senja Rummukainen, cello/sello
Jan-Erik Gustafsson, cello/sello
Niek de Groot, kontrabas/kontrabasso/double bass
Paavali Jumppanen, piano
Marianna Shirinyan, piano
Emil Holmström, piano
Helena Juntunen, sopran/sopraano/soprano
Janne Thomsen, flöjt/huilu/flute
József Hárs, valthorn & dirigent/käyrätorvi & kapellimestari/ french horn & conductor
Jukka Perko, saxofon/saksofoni/saxophone
Christoffer Sundqvist, klarinett/klarinetti/clarinet
Jarmo Saari, gitarr/kitara/guitar
Sivan Magen, harppa/harppu/harp
Mellersta Österbottens Kammarorkester/Keski-Pohjanmaan Kamariorkesteri/ The Ostrobothnian Chamber Orchestra
YH Novia inredningsdesign/sisustussuunnittelu/interior design
Studerande/opiskelijat/students
m.fl. / ym. /a.o.