WHAT THE FOX Rock Theatre Plays GENESIS
WHAT THE FOX Rock Theatre Plays GENESIS
25.10.2019
19:00 – 21:00
Schauman Hall
25 euro normalpris/normaalihinta 22 euro studerande, pensionär/opiskelija/eläkeläinen €
Mer Music Ab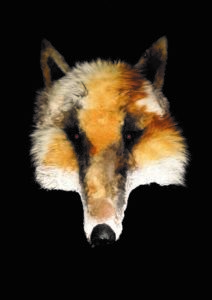 "WATCHER OF THE SKIES RETURNS TO EARTH – HE IS ON A MISSION"
Protagonisten Watcher of the Skies återvänder till jorden med uppdrag att rädda mänskligheten från en katastrofal undergång. Världen hotas av terrorism, krig och snabba klimatförändringar. Vad är orsaken till systemkollapsen och finns det ännu hopp? The Watcher noterar en kamp mellan det goda och det onda men också mellan könen.  För att slutföra sitt uppdrag bestämmer sig Watcher för att utsätta människorna för ett test: "You better start doing it right"!
Med musik av megabandet Genesis, som har sålt över hundramiljoner skivor, bjuder Rock Theatre sin publik på en extravagant upplevelse med masker, smaskiga solon och en spektakulär ljusshow. Programmet med ett urval av de mest stilbildande verk inom den progressiva genren tar publiken med på en spirituell konsert. Showen har karaktären av ett teaterskådespel eller storytelling till musik.
Rock Theatre är ett ambitiöst band som framför musik av Genesis med största respekt. Den genuina känslan för originalets soundvärld och atmosfär har gjort Rock Theatre till en utmärkt tolkare av musikgenren som förändrade rockvärlden för all tid.
Konserten What the Fox väcker med sin episka musik och aktuella samhällsteman frågor som känns nödvändiga i ett kaotiskt tidevarv.
"WATCHER OF THE SKIES RETURNS TO EARTH – HE IS ON A MISSION"
Vaasalainen Rock Theatre esittää 25.10. Schaumansalissa Genesiksen musiikkia. Upeassa musiikkiteatteriesityksessä on pukuja, naamioita, kaksikaulaisia kitaroita sekä näyttävä valoshow.
Tarinan päähenkilö on Watcher of the Skies. Hänen tehtävänsä on pelastaa ihmiskunta, jota uhkaa terrorismi, sota ja nopea ilmastonmuutos. Hän palaa maapallolle selvittämään mistä kaikki johtuu ja onko meillä vielä toivoa? The Watcher huomaa, että hyvä ja paha taistelevat keskenään. Hän haluaa tehdä ihmisille testin; osaammeko me muuttua ja tehdä asiat oikein?
Rock Theatre haastaa yleisön pohtimaan näitä asioita. Musiikillinen ja visuaalinen kokemus on voimakas. Ohjelma on täynnä tyylikästä progressiivista musiikkia ja herkullisia sooloja. Konsertti on teatraalinen kokonaisuus, jossa musiikki ja tarinan kerronta ovat sopusoinnussa keskenään.
Rock Theatre on bändi, jota pidetään yhtenä Pohjois-Euroopan parhaimmista. Se tekee musiikkia suurella sydämellä ja on uskollinen Genesiksen aidolle ja alkuperäiselle äänimaailmalle. Intohimo ja tunne ovat vahvasti läsnä bändin kaikessa tekemisessä. Genesis jätti aikoinaan jälkensä rockin historiaan. Se on myynyt yli sata miljoonaa levyä.
What the Fox -konsertti herättää katsojassa paljon ajatuksia. Eeppinen musiikki nostaa pintaan monia yhteiskunnallisia teemoja.
Vocals and acoustic guitar: Bo-Anders Sandström
Lead guitar, double neck 12/6, backing vocals: Charles Plogman
Bass, double neck 12/4 and bass pedals: Janne Hyöty
Keyboards, backing vocals: Anton Plogman
Drums, backing vocals: Jere Lahti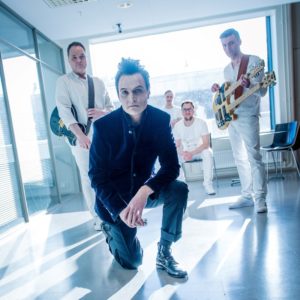 På grund av oväntade förhinder flyttar vi vår konsert från sommaren till hösten.
Biljettsläpp 1.6.2019.  Liput myynnissä 1.6.2019 alkaen.
Parkera enkelt och smidigt i Torgparkeringen Ludvig!
Helppoa ja vaivatonta pysäköintiä Toriparkissa Ludvig!